Onboarding Software
Set Up New Hires For Success From Day One With Namely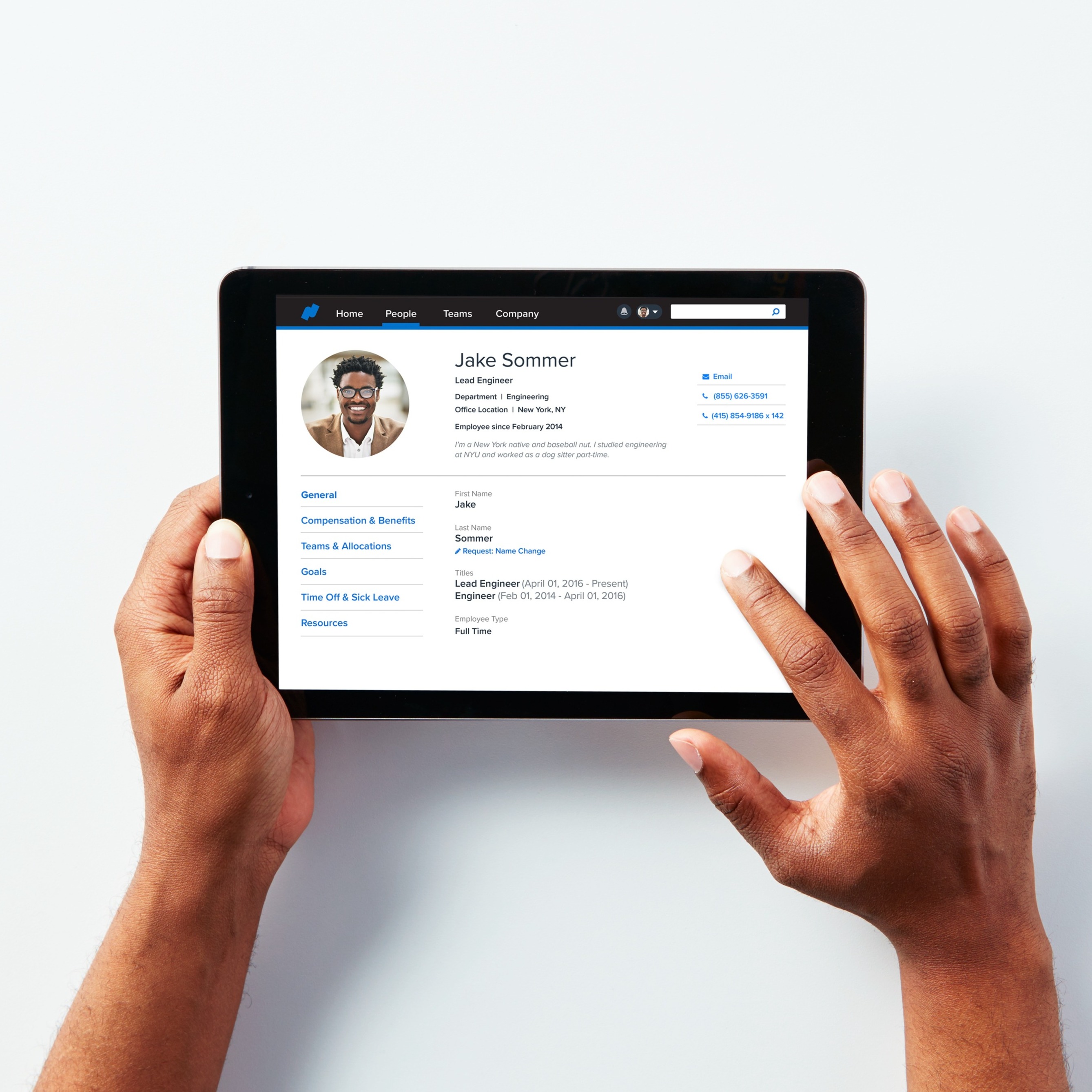 A successful onboarding process is about efficiency and making a good first impression. With Namely, you can provide both. Namely's onboarding software automates tasks, safely stores new hire forms, and keeps you compliant with a delivered integration to E-Verify. Namely gives you the time to establish your company culture before new hires even start.
SERVING 200,000+ EMPLOYEES GLOBALLY
91%
Of clients report that Namely makes it easier to access and manage employee data
11 hrs
The amount of time on average companies save in a week using Namely
72%
Of clients say Namely has made its employees more productive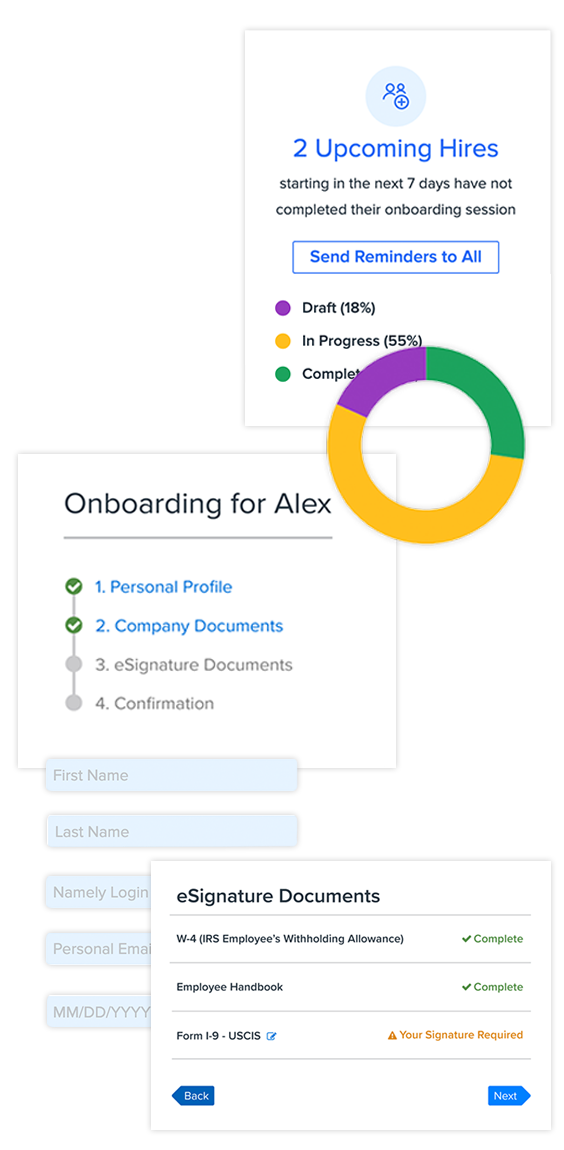 First Impressions Made Easy
A powerful onboarding process for new employees begins before their first day. With Namely's onboarding software, you can easily manage employee onboarding and focus less on the process and more on engagement.
Efficient & Paperless Onboarding
With Namely, you can track complex processes in any department, automatically send onboarding tasks to new hires, and seamlessly collect onboarding forms - all in one place.
Compliance Resources Keeping You One Step Ahead
Securely store new hire forms within Namely and ensure compliance with a delivered integration to E-Verify and eSignature.
How can Namely help your Business?